Youth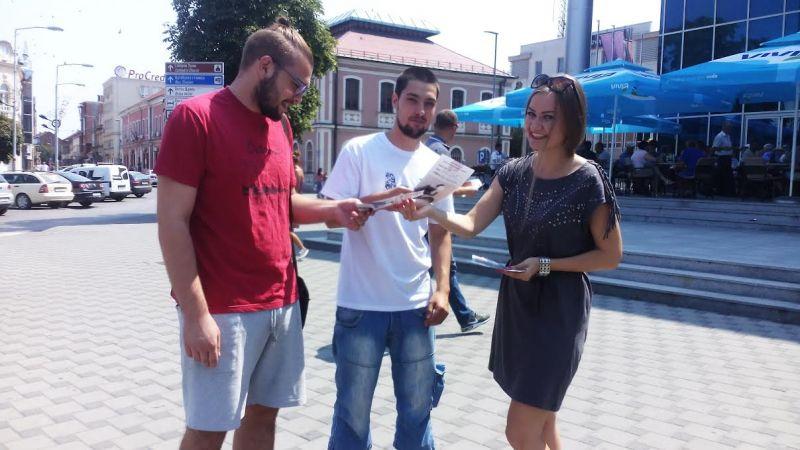 The residents of Bijeljina like to call their city the City of Youth. Bijeljina has this epithet not only because a great number of young people from Semberija decides to stay in their city after completing their education, but also because many young and educated people come to live in Bijeljina and Semberija.
Opening of a modernly equipped Centre for Higher Education of the University of East Sarajevo contributed to such a trend, as well as several private higher education institutions with over 4,500 thousand students currently attending these institutions. The economy in Bijeljina has one of the fastest growth rates in Republic of Srpska and Bosnia and Herzegovina, which creates favourable conditions for young people to plan their professional career and family life in Semberija.
Bijeljina is also a great secondary schools centre – there are six secondary schools with approximately 4,200 students, and twelve primary schools with approximately 9,800 students.
Cultural Centre "Semberija" is also one of the places for gathering of young people and for their cultural creativity.
Apart from education and culture, young people in Bijeljina have great opportunities for entertainment – numerous café bars, disco bars, picnic areas, sports and recreational facilities in the city are favourite gathering places of young people throughout the year.
The City Administration, through its programmes, takes special care of young people, with the aim to create partner relationships with youth organizations and to enable young people to exercise their rights as easier as possible. The basis for working with the youth organizations is a document named "Youth Policy of the Bijeljina Municipality 2008-2013" adopted by the Municipal Assembly at the end of 2007. This document states a clear and long-term commitment of the Municipality, or the City of Bijeljina, towards creating educational, cultural, social, financial, political and other conditions for active, complete and responsible involvement of young people in the life of community.
All interested youth organizations are registered into the Registry of Youth Organizations which is kept by the Department of Social Activities, which is a prerequisite for them to participate in the public competitions for the allocation of funds from the City budget, which are intended for the youth projects published by the City every year. The projects currently funded from the budget of the City of Bijeljina are "Fight Against Harmful Influences", "The Youth Policy" and "Youth organizing projects".